GeekyClean Sub Box a History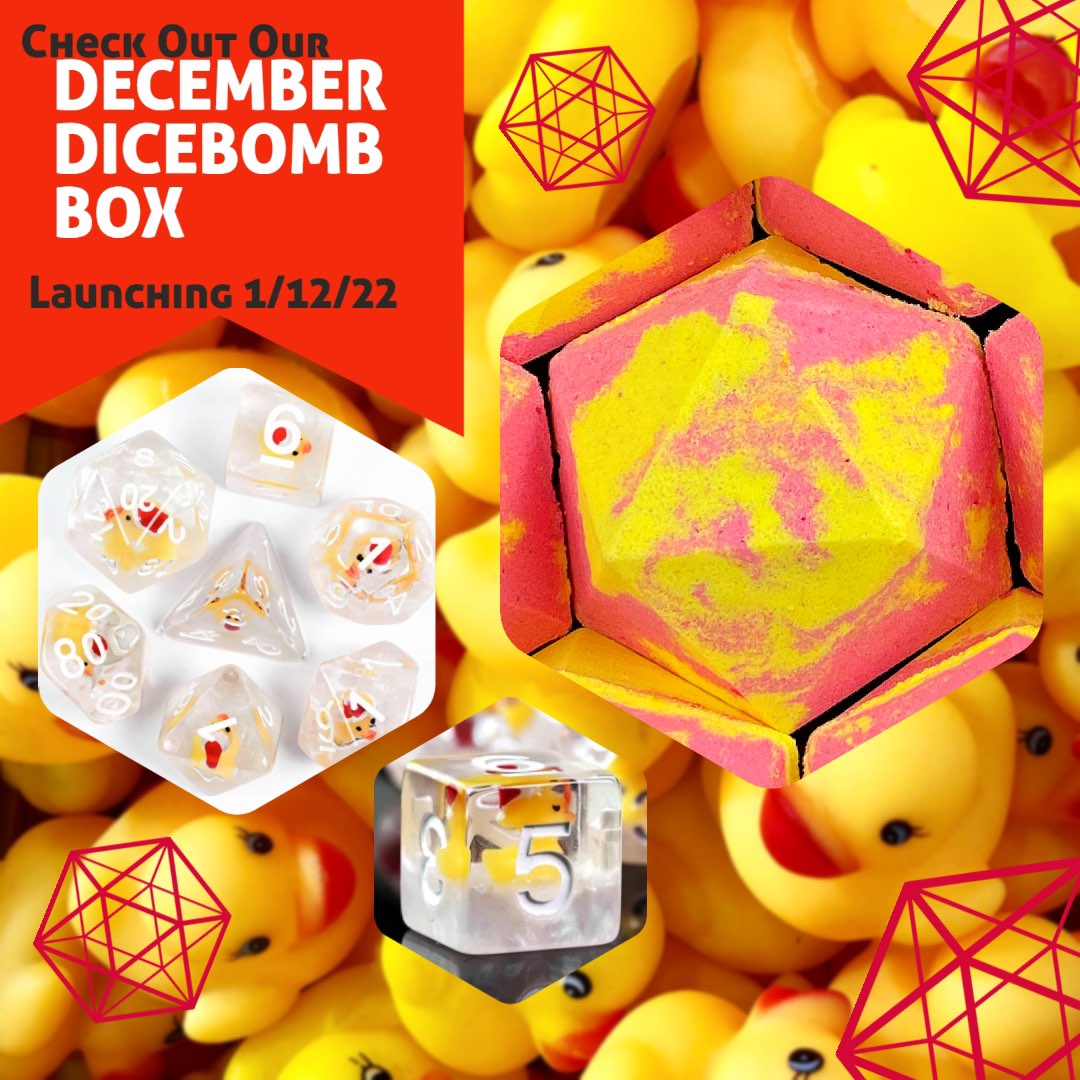 Your Monthly Dungeons and Dragons Bath Bombs Adventure:
As we embark on a journey to uncover the history of the GeekyClean DiceBomb Box!
This magical item has the power to transport you to a world of relaxation and pampering, unlike any other. Whether you're a seasoned adventurer or a newcomer to the land of bath bombs, this quest is sure to be an exciting and indulgent experience.
The Dice Bath Bomb is a unique blend of ingredients that creates a fizzy, fragrant explosion of colour and bubbles in your bathtub.
Each month, we offer a different scent to keep your bath adventures fresh and exciting.
Whether you prefer the sweet, floral notes of rose or the invigorating zing of peppermint, we have a fragrance to suit your mood.
To use the Dicebomb, simply fill your tub with warm water and drop it in. Watch as it dissolves, filling the air with a burst of colour and scent. Lie back and soak in the soothing waters (making sure to remove the dice first!), allowing the essential oils and fragrances to work their magic on your skin.
In February 2021, our scent of the month was Raspberry. Let the sweet scent of Raspberry wash over you, as you sink into a relaxing bath.
As you bask in the warm, fragrant water, feel the stress of the day melting away. Close your eyes and imagine yourself in a peaceful field of lavender, surrounded by the soothing aroma. You may not be battling dragons, but this bath bomb is sure to leave you feeling refreshed and ready to tackle any adventure that comes your way.
Our previous months fragrances include:
2022
| | |
| --- | --- |
| March: Baby Powder | |
| April: Dazy Flower | |
| May: Orange Blossom and Honeysuckle | |
| June: Vanilla Birthday Cake | |
| July: Pineapple, Passion fruit, Coconut Milk and Vanilla | |
| August: Kiwi and Watermelon | |
| September: Peony and Blush | |
| October: Nag Champa | |
| November: Pumpkin Spice | |
| December: Gingerbread | |
This is just the beginning of your Dice Bath Bomb adventure. With a new scent each month, you'll never know what to expect. So roll the dice, and see where your bath bomb journey takes you!