Dice Update: Little Moon Dicebomb dice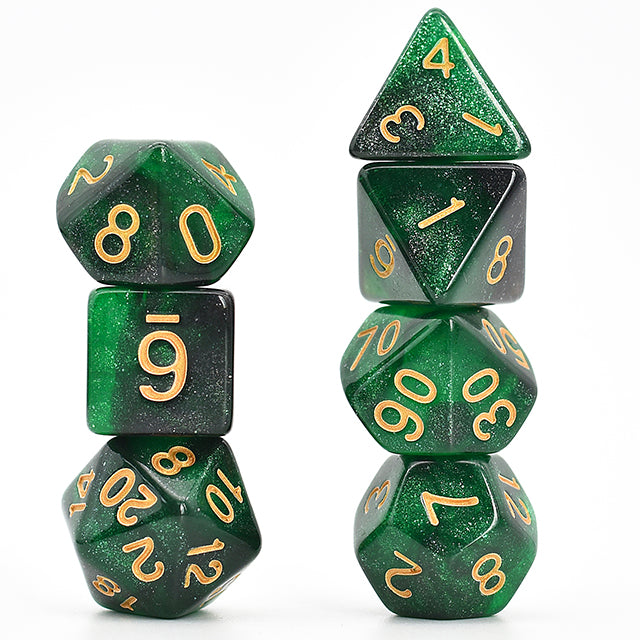 We're excited to announce that our popular little Moon Dicebomb is getting a new look, with a fresh set of dice inspired Orym the halfling fighter.
We know that the Little Moon Dicebomb is beloved by many, so changing its signature dice may come as a surprise. But fear not, fans of the original design! We've made this change with the utmost care and attention to detail, so that the dice set will live up to even the expectations of the tempest.
The new dice feature a vibrant green color and shimmering metallic accents, this set is sure to remind you of his leafy green armour and wind themed tattoos.
Of course, what really matters is the roll of the dice. And we're happy to say that the new dice set is just as fair and accurate as the original Moon Dicebomb dice. Whether you're playing a game of Dungeons & Dragons or just having some fun with friends, these dice will give you the same random outcomes that you've come to expect. And for those of you who are still attached to the original Moon Dicebomb dice, don't worry – we'll still have  a few of those available too!